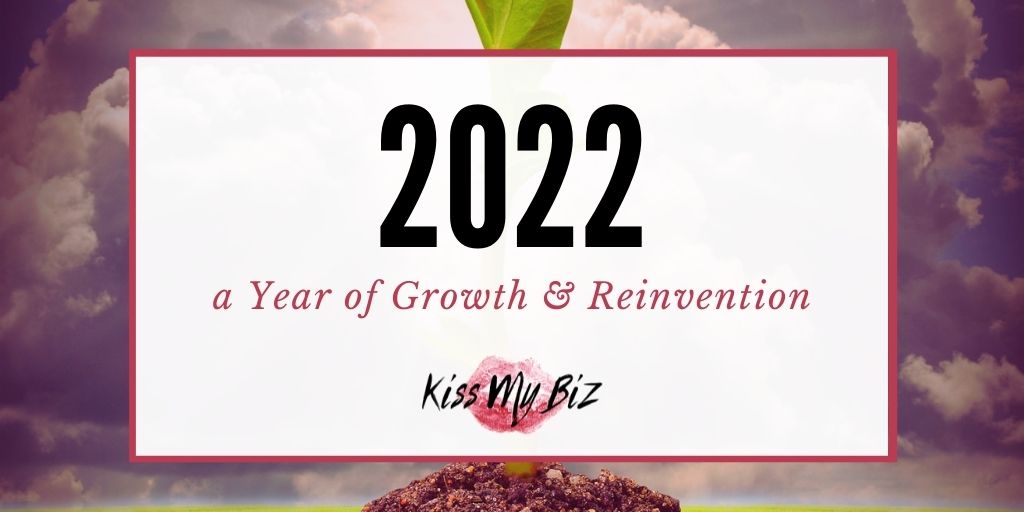 I expect 2022 to be a big year. Personally. Professionally. In some good ways. In some stressful ones.
I've always loved a challenge though. And that's what 2022 is shaping up to be. I hope for this site, in particular, to play a more prominent role in what I do. But that's only the beginning of the changes to come.
To understand where I'm going, it's important to understand how I got to where I am. Or, perhaps, I should say "where I was."
Losing the Love for What You Do
In recent years, I don't think I could honestly say I loved my work and business anymore.
I had a lot taken out of me mentally and emotionally from 2016-2018 in particular. Then there was a year or two just trying to recover to some degree. And I'll get into what last year was like shortly.
If you don't know, I run a three-prong business:
Freelance services (writing, social media and PR consulting, and related things)
Web properties (blogs and other websites in a variety of niches)
Publishing (mostly nonfiction e-books thus far, though I also write various types of fiction)
Over these past several years, I lost the passion I used to feel for my work.
That was largely because, with so many traumatic things happening, I couldn't make time for everything.
If you've known me a while, you know I used to accomplish a ridiculous amount of things in a relatively short amount of time. I was always game to build something new to add to what I lovingly refer to as my little "blog empire" for example.
There came a point when I simply couldn't do that anymore.
When I struggled, or found myself too focused on building up others while neglecting myself, I had to prioritize something.
So I prioritized work for freelance clients.
This made sense at the time.
After all, there's no waiting for payment when I take on client work like when you're relying on e-book sales or ad revenue on web properties. And those other things still brought in income even when I couldn't put as much time into them.
But here's what happened:
I started to dread my work.
I didn't wake up excited anymore. Nothing felt the same. I just didn't care half the time.
Don't get me wrong. I loved my clients. But I didn't love other peoples' projects dominating what little time I had due to everything else going on in my life. I knew for a while that something had to change.
2022 Preparation and Perseverance
Last year was particularly strange for me.
I took much more time off than usual, preparing our last house to be sold, finding a new one, dealing with an interstate move, and more resulting headaches than you can imagine.
As just one example, we found out an exterior wall of our new house was literally disintegrating, the damage was known and hidden by the seller – who left the country, and that by the time this and all related surprises (or at least those we know about so far) are dealt with, we'll be well into six figures in the hole.
Yep. It's been some kind of year.
Despite the extraordinary stress of everything, I knew I wanted to make big changes in my business in 2022.
That meant working with an attorney last year to hash out some financial changes, working on a near total overhaul of my business plan, and mentally preparing to get back to a growth mindset and to rekindle my love for my business.
It won't be easy, especially given the home and legal challenges still to come, but I've succeeded when starting from tougher spots, and I know I can do the same in this rebuild of sorts.
Taking Back the Reigns
I'm not going to go into all the nitty gritty changes and specific projects for this year. But the main theme of 2022 for me is taking back control.
That means prioritizing myself, focusing more on earning money for me and my own pursuits than for the businesses of others.
Will I stop freelancing?
No.
But I also won't prioritize it anymore. And the types of clients and projects I take on will also change.
Before the end of last year, I gave several clients notice I wouldn't take on future work with them. Or I, at least, wouldn't continue with previous arrangements.
There was no bad blood. These are people who were good to me, sometimes for a long time. I gave them plenty of time to find replacements, made referrals, and everyone's happy.
Especially me.
Have you ever been filled with absolute dread over a task that you keep procrastinating on (which fills you with greater dread), only to finally complete the project quickly?
It weighs on you. But it never had a right to feel as heavy as it did.
Do you know the feeling of relief that follows?
That's how most freelance projects felt for me over the past few years. That includes things for long-time clients where I've long loved the work.
There was never a reason for it. But now, knowing those things aren't pulling me from what I want to do most…
It's the most amplified sense of relief I've felt in a long time.
It feels like my business is about to be mine again after years of letting other people and other circumstances call the shots.
What Will 2022 Look Like?
I wish I was confident that every goal I set and every plan I made for 2022 would go smoothly. But I'm a realist, so I know it won't.
There will be more than a few obstacles in my personal life (mostly surrounding the house, related inevitable lawsuits and continued unplanned renovations). But I've also made it clear I won't set any aspect of my business aside again to deal with them.
While I won't get into all the details, that doesn't mean I haven't thought those plans through.
Here are some of the things I'm most excited about in 2022:
I'm changing my focus to a 50-30-20 approach – 50% on my web properties, 30% on publishing projects, and 20% on freelance clients.
I've significantly increased most of my freelance rates, both for writing and consulting.
As for freelance projects, I'll focus more on larger-scale projects such as white papers, reports, and projects where I have significant control over promotional and editorial strategy.
I'll also tie more freelance work into professional interest areas such as reputation, misinformation, research, and "thought leadership" (as much as I despise that term).
My freelance website – ProBusinessWriter.com – will become a much more resource-heavy site, and I'll start selling products to my target clients in addition to services.
I have every reason to suspect freelance income will not only avoid a decrease, but I fully anticipate a 30-50% increase in client-oriented income with these new adjustments.
The majority of my time will go toward my web properties. This includes long-established sites being revived, such as my original "Big 3" — All Freelance Writing, BizAmmo (which might be rebranded), and NakedPR. It also includes more recent launches that haven't gotten the attention they deserved due to my slump, such as Freelance Writing Pros, my genealogy blog, and this site — Kiss My Biz. And it will include new launches ranging from a minimum of three new "quiet sites" to a much bigger project around remote work, which my husband will also be involved with).
I have more manuscripts sitting around and packed away than I could possibly count at this point. I'm not even sure why I haven't pushed more of them to release beyond that fact that manuscripts are always the first thing I set aside in a crunch. While I don't know how many I'll actually release this year, I'll push hard on revisions, work with editors, and get promotional plans in place for things like a mystery novel series, at least two horror novels, one short story collection, and some experimental projects.
Finally, somewhere in all of this, I'll also begin to incorporate other creative pursuits into my business, and perhaps directly into my writing. For example, I got back into painting in recent years after at least 15 years away. I've spent years improving my amateur photography skills (and will continue doing so). And I've been writing songs and playing a variety of instruments for most of my life. These aren't things I've been comfortable sharing much, especially publicly. I believe the most I've ever shared is sitting in my personal Twitter account's header image – alternating images showing slivers of my photography and my paintings. And that's only up because I knew no one would ever notice enough to ask about them. So getting over that mental hurdle will be the challenge. But I'm excited to try.
That's where things stand. It's been a hard, stressful, mentally and emotionally-draining several years. The stress won't alleviate any time soon. But by the end of this year, I hope to feel settled into my new home and settled into a revitalized business that helps me feel like "me" again.